Schedule Valid as of SEP 2023: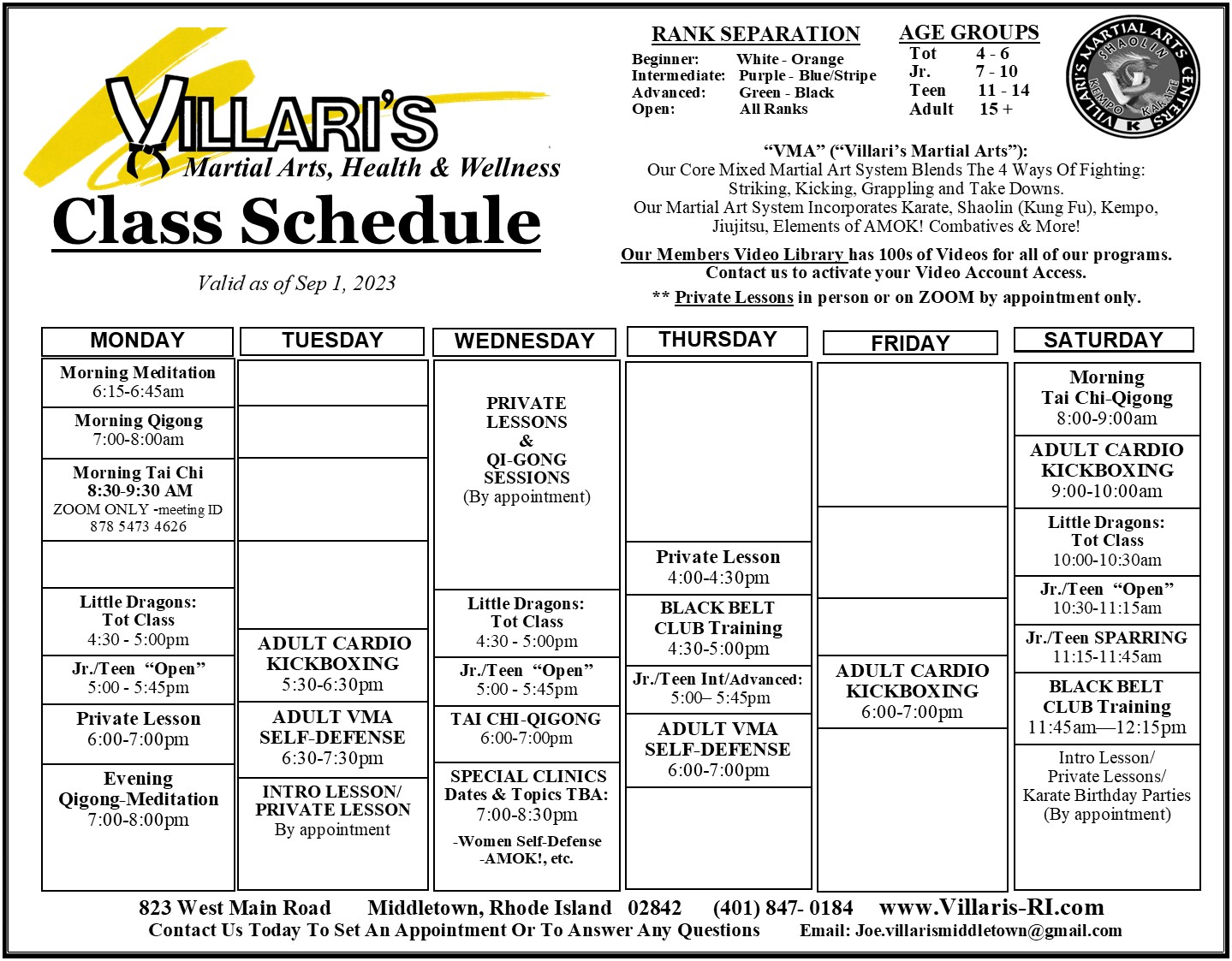 Villari Members have access to a huge video library for at home training and practice.
Private lessons are available by appointment both on Zoom and in-person.
If you have any questions or issues feel free to contact us by phone or email.
PHONE: 401-847-0184
EMAIL: joe.villarismiddletown@gmail.com
TO MAKE AN INQUIRY ABOUT OUR PROGRAMS & TO SCHEDULE YOUR FIRST APPOINTMENT
COMPELTE THIS FORM:
For new students wishing to join any program please contact us and we will discuss
ways to begin. You are welcome to observe or try any class we offer!